SEASON PHOTOGRAPHS 2005/06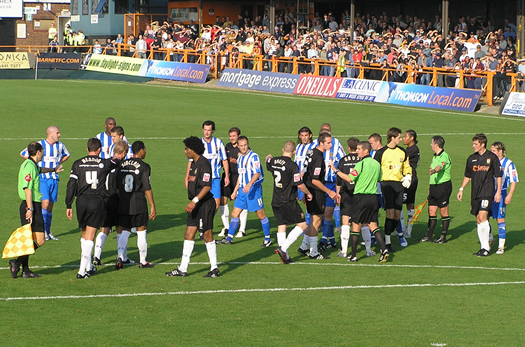 15 October 2005

Barnet v Chester City
Everyone except Chris MacKenzie is on the scene.

LATEST NEWS

CYRILLE REGIS
Former player Cyrille Regis, one of the greatest players to wear the Chester shirt, has sadly died at the age of 59.
more »
LAST MATCH

BLUES EXIT TROPHY
Gary Roberts sees red as Chester are knocked out of the FA Trophy at East Thurrock.
more »
CLUB HISTORY

Everything you need to know about the club's history, honours, records and kits. Complete list of fixtures from 1885 and much more.
more »
SUPPORTERS
EXILES BLOG
The Exiles have set up a blog to provide away match information and articles for Blues fans living away from Chester. You can read it here
Exiles » | ISA »