SEASON PHOTOGRAPHS 2005/06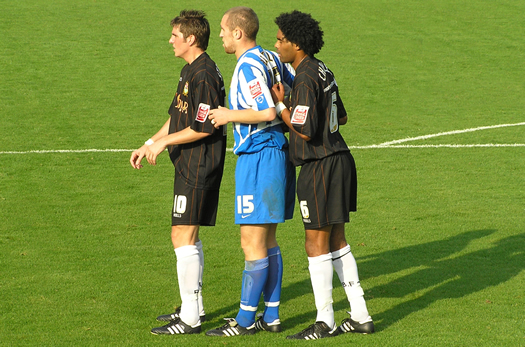 15 October 2005

Barnet v Chester City
David Artell is closely marked at Underhill.

LATEST NEWS

YOUTH CUP VICTORY
The Youth Team won 8-2 at Athersley Recreation in the Third Qualifying Round of the FA Youth Cup.
more »
LAST MATCH

HARD EARNED POINT
Chester pick up a point in an entertaing game at King's Lynn to remain second in the table.
more »
CLUB HISTORY

Everything you need to know about the club's history, honours, records and kits. Complete list of fixtures from 1885 and much more.
more »
SUPPORTERS
EXILES BLOG
The Exiles have set up a blog to provide away match information and articles for Blues fans living away from Chester. You can read it here
Exiles » | ISA »