'THE STADIUM' SEALAND ROAD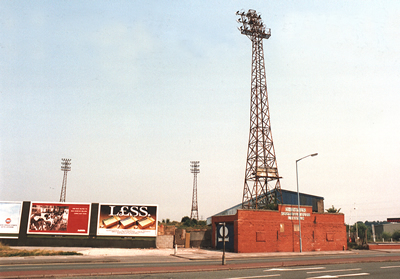 Sealand Road.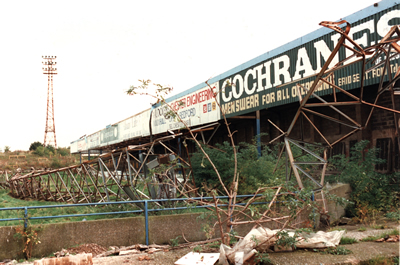 Fallen floodlight pylon.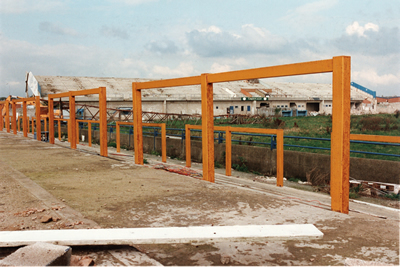 The Sealand End without roof.
---
• More pictures 1 | 2 | 3 | 4 | 5

LATEST NEWS

PLAYER OF THE SEASON
Gary Stopforth was named CFU Player of the Season at the end of season awards night at the Mollington Banastre.
more »
LAST MATCH

SEASON DRAWS TO A CLOSE
Despite playing well and taking the lead twice, Chester ended their season with a 2-2 draw against ten-man Alfreton Town.
more »
CLUB HISTORY

Everything you need to know about the club's history, honours, records and kits. Complete list of fixtures from 1885 and much more.
more »
SUPPORTERS
EXILES BLOG
The Exiles have set up a blog to provide away match information and articles for Blues fans living away from Chester. You can read it here
Exiles » | ISA »