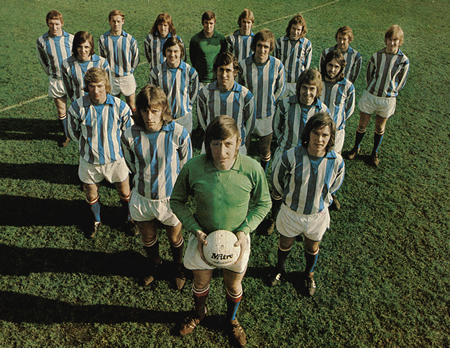 Is this the only team picture showing all three Futcher brother's?

LATEST NEWS

BURR PLEASED WITH WIN
"I thought out firt half performance was excellent and we've been on form all last week."

more »
LAST MATCH

THREE POINTS FOR BLUES
A third minute goal from captain Kieran Charnock sets Chester on their way to a 2-0 victory over Southport.
more »
CLUB HISTORY

Everything you need to know about the club's history, honours, records and kits. Complete list of fixtures from 1885 and much more.
more »
SUPPORTERS
EXILES BLOG
The Exiles have set up a blog to provide away match information and articles for Blues fans living away from Chester. You can read it here
Exiles » | ISA »