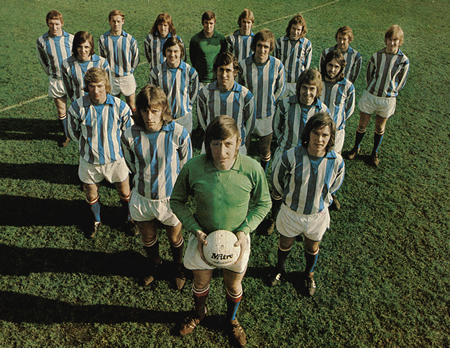 Is this the only team picture showing all three Futcher brother's?

LATEST NEWS

McCARTHY FRUSTRATED AT DRAW
"Overall we felt like we were a little bit off but it gives us an opportunity to look at some things."
more »
LAST MATCH

LATE WINNER FOR BLUES
A late goal from Craig Mahon brings Chester victory against Airbus after the Blues had led 2-0 at the break.
more »
CLUB HISTORY

Everything you need to know about the club's history, honours, records and kits. Complete list of fixtures from 1885 and much more.
more »
SUPPORTERS
EXILES BLOG
The Exiles have set up a blog to provide away match information and articles for Blues fans living away from Chester. You can read it here
Exiles » | ISA »